Purdue Info

Head Coach: Matt Painter
Location: West Lafayette, IN
Conference: B1G 10
Nickname: Boilermakers
Mascots: Boilermaker Special, Purdue Pete
Last time out: Beat Maryland
Typical Rotation Depth: 9-10
Line: Purdue by 4.5
4 Factors: Dominating on the boards, vulnerable handling the ball
Tempo: Middle of the road
Last Time out
AJ Hammons went bonkers scoring a career high 32 points to go along with 11 rebounds, 5 assists and 4 blocks. This game featured back and forth runs up through the second half and the Huskers had the lead down to 6 with 7:22 to go in the game after an Andrew White 3. Purdue went on a 9-0 run over the next 5 minutes to put the game away for an eventual 15 point Boilermaker victory. Four Huskers were in double figures led by Andrew White's 18 points.
Miles Presser
http://www.huskers.com/mediaPortal/player.dbml?id=5095989
Shavon and Benny Presser
http://www.huskers.com/mediaPortal/player.dbml?id=5095987
The Skinny
With wins here and vs Wisconsin at home Sunday Purdue has a decent chance at earning a 4th seed and a double bye in the B1G tournament. Given they'll have to take out a tough Wisconsin team, they're coming off big win over Maryland, and they've already walloped this Nebraska team, expect the motivation level to not be at maximum. Tack on that Purdue hasn't been playing well on the road and this is senior night and we're looking at what should be a tight game tonight.
On defense once again the name of the game is how to defend against the inside effort of Hammons/Haas while also accounting for the three guards hitting 40%+ from 3. What are you going to get from Jacobson, Hammond, and Morrow tonight? Probably a lot more than you saw in January. Will it be enough? Nebraska will need to know their Purdue players as you can double off of guys like senior transfer Johnny Hill, defensive specialist Raphael Davis and bad shot taking Caleb Swanigan (see below). Last game Davis killed us by hitting 4-5 from downtown. Will Purdue get that again from a guy who hasn't made more than 1 on the road this year?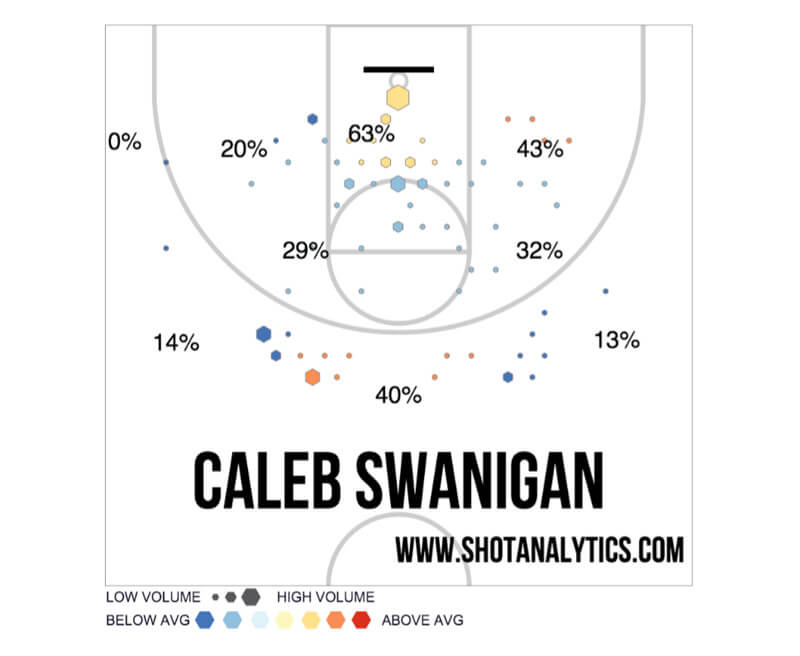 On offense the biggest question mark is the shooting shoulder of Andrew White who is 6-27 since having it wacked before the Ohio State game. No doubt Shavon Shields will be shadowed by all-B1G defensive player Kendall Davis so the secondary scorers of Nebrasketball will need to step up. Who will it be tonight? Expect the Huskers with a full lineup to run and pressure tonight against a Purdue team that everyone in the league knows has turnover problems.
Can they speed up the game in their favor? Can Nebraska force enough turnovers to make up for the rebound advantage that Purdue is sure to enjoy?

Prediction: Nebraska 75 - Purdue 71 with a 91% chance of Runzas