Kansas Info

Head Coach: Bill Self 
Location: Lawrence, KS
Conference: Big 12
Nickname: Jayhawks
Mascot: Big Jay, Centennial Jay, Baby Jay
Last time out: Lost to Arizona St
Typical Rotation Depth: 7
Line: Kansas by 11.5
Tempo: Run and Gun
Shirt not wear: Blue, anything bird related
Fun Fact: Nebraska was 4-1 vs legendary basketball inventory John Naismith including a 48-8 beat down in 1900.
Fun Fact: The original Jaysker were children and schlups who rooted for Kansas basketball and Nebraska football
Style: High Assists/High 3pt Attempts
4 Factors Good: Elite shooting, elite shooting defense (from 2)
4 Factors Bad: Not getting to the FT Line
Halftime
THE AMAZING SLADEK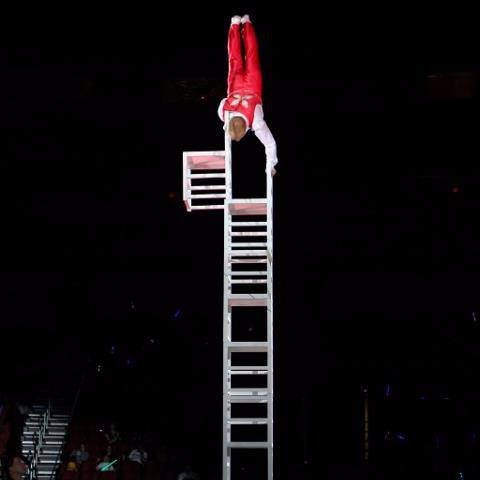 Most Frequent Lineups
Nebraska
Kansas
Kansas having their starting lineup on the court together this much speaks to their lack of depth. Graham is putting in 'Ray Gallegos is the only shooter we have" type of minutes.
Players to watch: Udoka Azubuike
The 7' 280# behemoth is the only scholarship post player active on the team besides the less bulky and effective (and former Nebraska recruit) Mitch Lightfoot.  Azubuike is quite effective on both ends when on the court, providing great touch and shot blocking without fouling too much. The Huskers might try to test him early as much like with Minnesota the Jayhawks have a huge drop off in talent if you can get to their bench.
Players to watch: Sam Cunliffe
The 6'6" 200lb transfer from Arizona St become eligible today and adds some much needed depth to the Kansas backcourt, which is funny because part of the reason he transferred was so that he didn't have to play the 4. Self claims he probably won't play much but I wouldn't put much stock into anything that Self is pumping into the press. He's yet another deadly 3pt shooter for the Jayhawks and seems like someone who will see action when Copeland and Roby are on the court together. 
Miles Presser
Gill Presser
The biggest takeaway from Miles is the desire to get Roby onto the court more...and the problem has been his foul troubles.
The Skinny
A Nebraska team that barely put away Eastern Illinois and that was pummeled on the road early in the season has figured out a new offense, found some confidence, and has great opportunity to win a resume building game before the start of conference play. This big 5 game stretch started with a decent win over Boston College followed by a beat down in East Lansing. The Huskers played their most complete game vs Minnesota in an upset and home and put itself into position to win it's first game vs Creighton at the CLINK. You can see what some consider to be Tim Miles' most talented team coming together. Is tonight the night where people really begin to notice?
Three seasons ago Kansas was among the bottom 50 in 3pt attempt % in Div 1. Bill Self has grown to embrace the 3 like he never has before with over 41% of their shots coming from downtown. Given his roster this year, it makes a lot of sense with all 4 starters making over 40% of those shots.
The keys tonight for Nebraska is winning in the paint on both sides as this is where both teams are most vulnerable. Is this the game where people look back on as the pivot point of the season?
Prediction: Kansas 72 - Nebraska 68