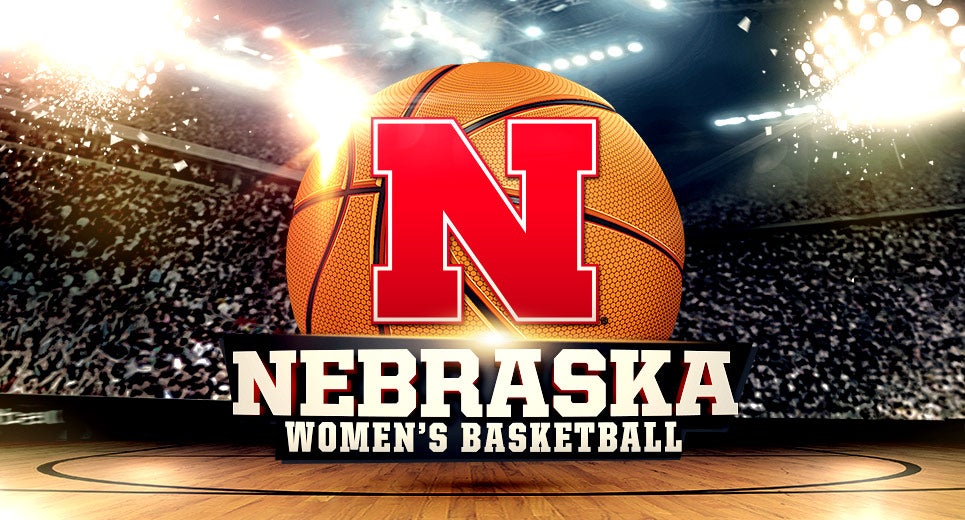 Nebraska Cornhuskers
vs.
#24
Missouri Tigers

Monday, Nov. 14, 7 p.m.
Pinnacle Bank Arena
Live Radio:
Husker Sports Network (pbp Matt Coatney, coloc Jeff Griesch)
KRNU 90.1 FM - UNL;
KBBK 107.3 FM - Lincoln;
KKCD 105.9 FM - Omaha;
KHAS 1230 AM - Hastings;
KNCY 1600/105.5 AM/FM - Nebraska City;
KHAQ98.5 FM North Platte;
KNEB 94.1 FM - Scottsbluff;
Inside PBA 87.

7 FM


 Free Live Audio:
Huskers.com/Huskers App/TuneIn App
Live Video Stream:
BTN Plus
Huskers Renew Rivalry with Mizzou in WNIT

The Nebraska women's basketball team will face one of its oldest rivals when the Huskers play host to No. 24 Missouri in the second round of the 2016 Preseason Women's National Invitation Tournament on Monday night at Pinnacle Bank Arena in Lincoln. Tip-off between the Huskers and Tigers is set for 7 p.m.
A live video stream will be available for BTN Plus subscribers as a BTN Student U production.
Nebraska advanced to the Preseason WNIT second round with a 71-53 victory over the University of Texas Rio Grande Valley on Saturday afternoon in Lincoln. Preseason All-Big Ten forward Jessica Shepard led the Huskers with 17 points and 15 rebounds, while senior center Allie Havers added 10 points and seven boards.
A balanced Nebraska attack and a stingy defense that kept 2016 Western Athletic Conference Player-of-the-Year Shawnte' Goff in check, gave Coach Amy Williams her first win as Nebraska's coach.
Missouri comes to Lincoln for the first time since the 2010-11 season when the Tigers suffered a 76-34 loss to the Huskers on their old home court at the Bob Devaney Sports Center. The 24th-ranked Tigers went 22-10 overall and 8-8 in the SEC on their way to the second round of the 2016 NCAA Tournament.
Nebraska Cornhuskers
32
Jessica Shepard
6-4 So. F
22
Allie Havers
6-5 Sr. C
5
Nicea Eliely
6-1 Fr. G
11
Esther Ramacieri
5-8 Sr. G
34
Jasmine Cincore
5-10 Jr. G
Missouri Tigers
4 Cierra Porter 6-4 So. F
3 Sophie Cunningham 6-1 So. G
11 Lindsey Cunningham 6-0 RSr. G
23 Amber Smith 5-11 Fr. G
24 Sierra Michaelis 5-10 Sr. G

The No. 24 Missouri Tigers come to Lincoln for the first time since joining the Southeastern Conference. One of Nebraska's oldest and most frequent opponents, Missouri made its last visit to Lincoln on Feb. 22, 2011, when the Huskers rolled to a 76-34 win
Missouri opened Robin Pingeton's seventh season as the Tigers' coach with a 52-46 win over defending Southland Conference champion Abilene Christian on Friday in Columbia, Mo. Sophomore Sophie Cunningham led four Tigers in double figures with 13 points. Cunningham was MU's leading scorer as a freshman in 2015-16, averaging 14.0 and 5.8 rebounds per contest.
The Tigers, who went 22-10 overall last season, including an 8-8 SEC mark that was good for a tie for seventh in the conference, returned all five starters from a team that advanced to the second round of the 2016 NCAA Tournament.
•
Nebraska
leads the all-time series with Missouri 40-31 in one of the longest and oldest series in school history, dating back to a 67-61 Husker win over the Tigers on Jan. 21, 1977.
• In their second home game of the season, the Huskers own a 16-game winning streak.
•
Jessica Shepard
produced her 11th career double-double with 17 points and 15 rebounds in a Preseason WNIT first-round win over UTRGV. Her next double-double will put the sophomore in a tie for 12th on Nebraska's career double-double list.
•
Jessica Shepard's
15 rebounds against the Vaqueros on Saturday marked her third career game with 15 or more boards and her 11th career game with double-figure rebounds.
•
Jessica Shepard
and
Allie Havers
both hit the first three-pointers of their careers in Nebraska's season-opening win over UTRGV.
•
Freshman guard
Hannah Whitish
also hit the first three of her career against UTRGV